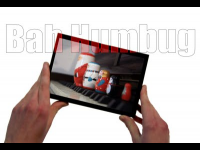 11.12.2009 / 22:39
Bah Humbug
Hi All,
I am taking a part of Bah Humbug this Sunday 13th of December from 2-7pm in Back Loft, La Catedral Studios. It's free with cakes and teas.
Hopefully see you there! Here is officail press release:
Magda
Read more
05.12.2009 / 18:11
Welcome!
Welcome to www.magdanowacka.com
My new and first website is up and running, though some few changes are still to come! Hope you like it!? Please feel free to express your opinions!
If you want to meet me and buy some of my...
Read more