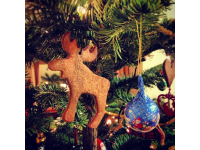 24.12.2012 / 10:44
Merry Christmas & Happy New Year!
Dear Friends & Photography Lovers,

I would like to wish you a Merry Christmas and Happy New 2013 Year!
Hope these holidays be full of joy and peace for you and I wish you to spend wonderful time with your family, friends and beloved ones.
Also I would like to wish you even more creativity and great opportunities for great shots!!!

Thank you very much for your support this year!

All the best & stay creative!

Magda
Back to previous page